<iframe width="810" height="493" src="https://www.youtube.com/embed/OkBxXx16eME" title="YouTube video player" frameborder="0" allow="accelerometer; autoplay; clipboard-write; encrypted-media; gyroscope; picture-in-picture" allowfullscreen></iframe>
Godox VK1 Vlog Kit For Mobile Devices
To transform your smartphone into a professional recording studio, all you need is a VK1, an all-in-one recording solution for video creators to unleash their creativity. It's perfect for vlogging, mobile filmmaking, live-streaming, and any other video content that will stand out the crowds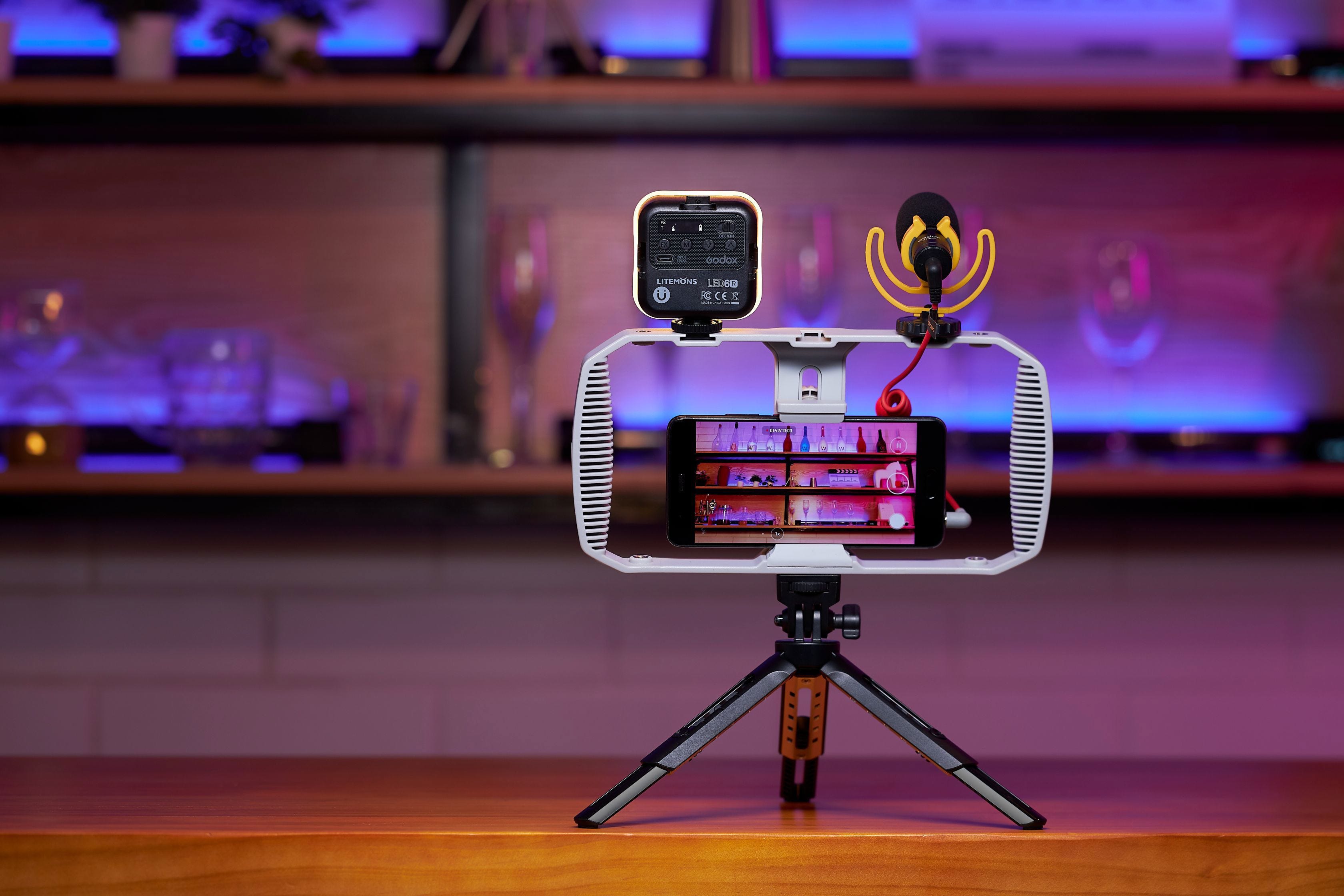 Overall Solution
As a self-contained video kit with excellent performance, VK1 provides everything you need for making a great video. The entire accessories from the professional mic, the versatile RGB light to the robust rig and the extensible tripod are of high quality. With VK1, you will find video creating is much easier and more interesting than you've ever thought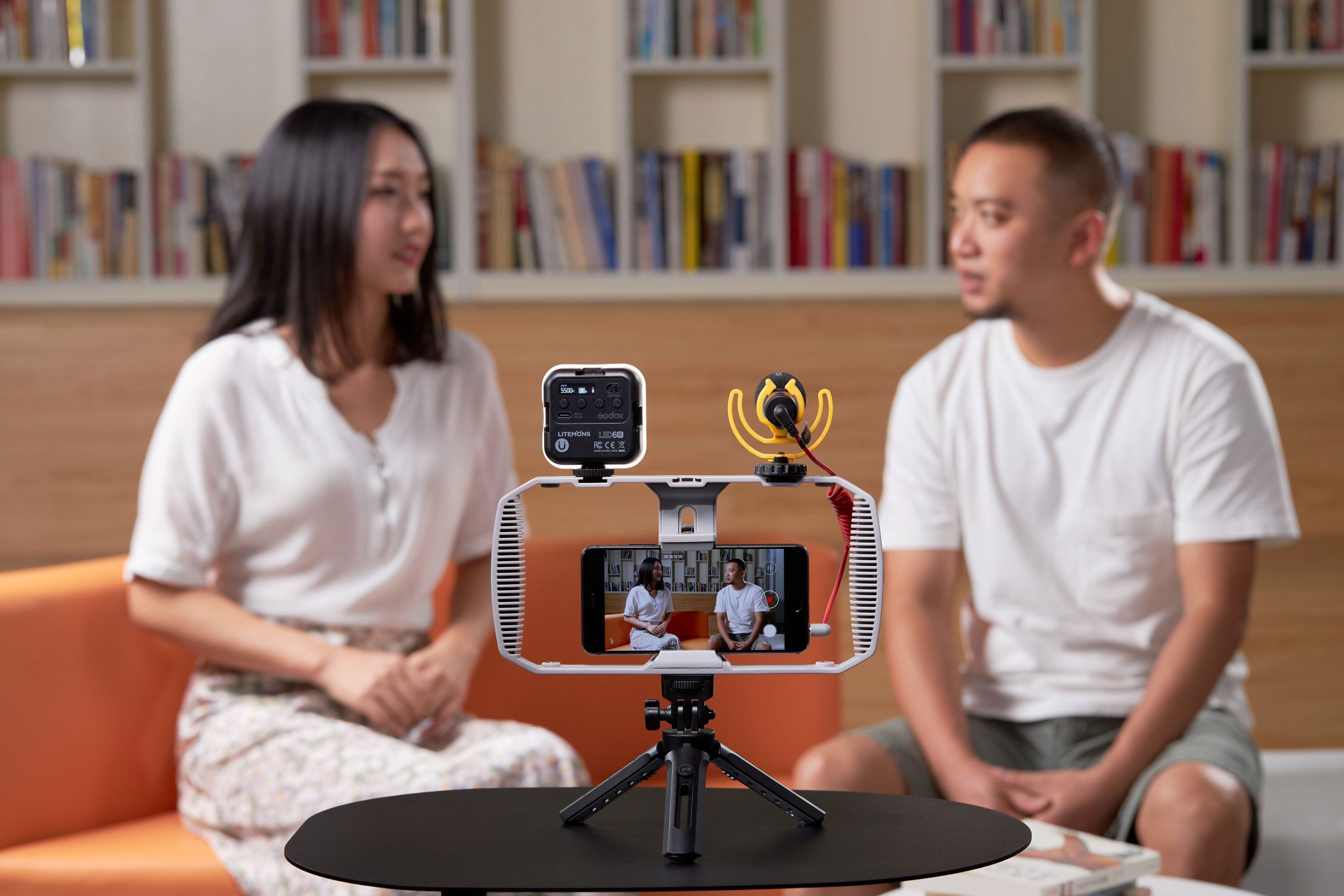 Never Missing Any Moment
Every moment of inspiration is precious to a content creator. With VK1, you can capture those moments at their best and turn them into great content to share instantly. By a simple plug and quick assembly, start your creative journey with VK1 anytime, anywhere.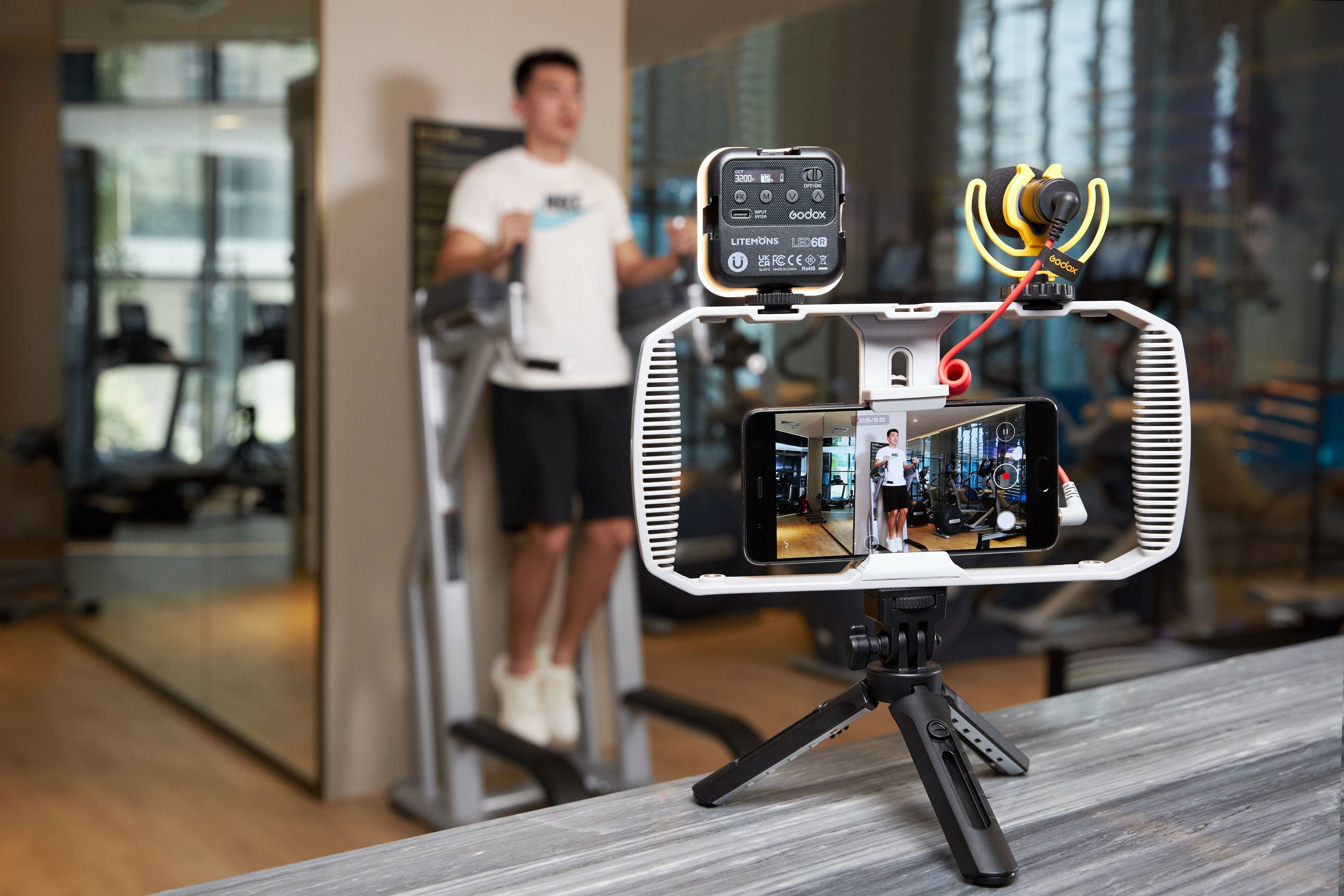 Accessories Features
Professional VD-Mic
A clear recording is key to and impressive video, and that is what VK1 ensures with its directional VD-Mic. Powered directly by your phone, the mic always works smoothly. Whether doing interviews or live-streaming indoors or recording a travel vlog in noisy surroundings, this kit will always deliver a broadcast-quality sound for your video
Versatile Litemon LED6R
Proper lighting will be the final touch to your video content. Possessing 36000 selectable hues as well as built-in effects like fireworks, campfire and so on, the detachable and magnetic Litemon LED6R in VK1 will create a unique lighting atmosphere to your video
Steady Grip of VSS-R01
Being eager to explore more camera movement techniques? The dual-handle operation of the rig grants you steadier control over your smartphone while shooting form different angels and with creative techniques. The smartphone clamp on the rig holds the phone firmly, allowing you to create at ease.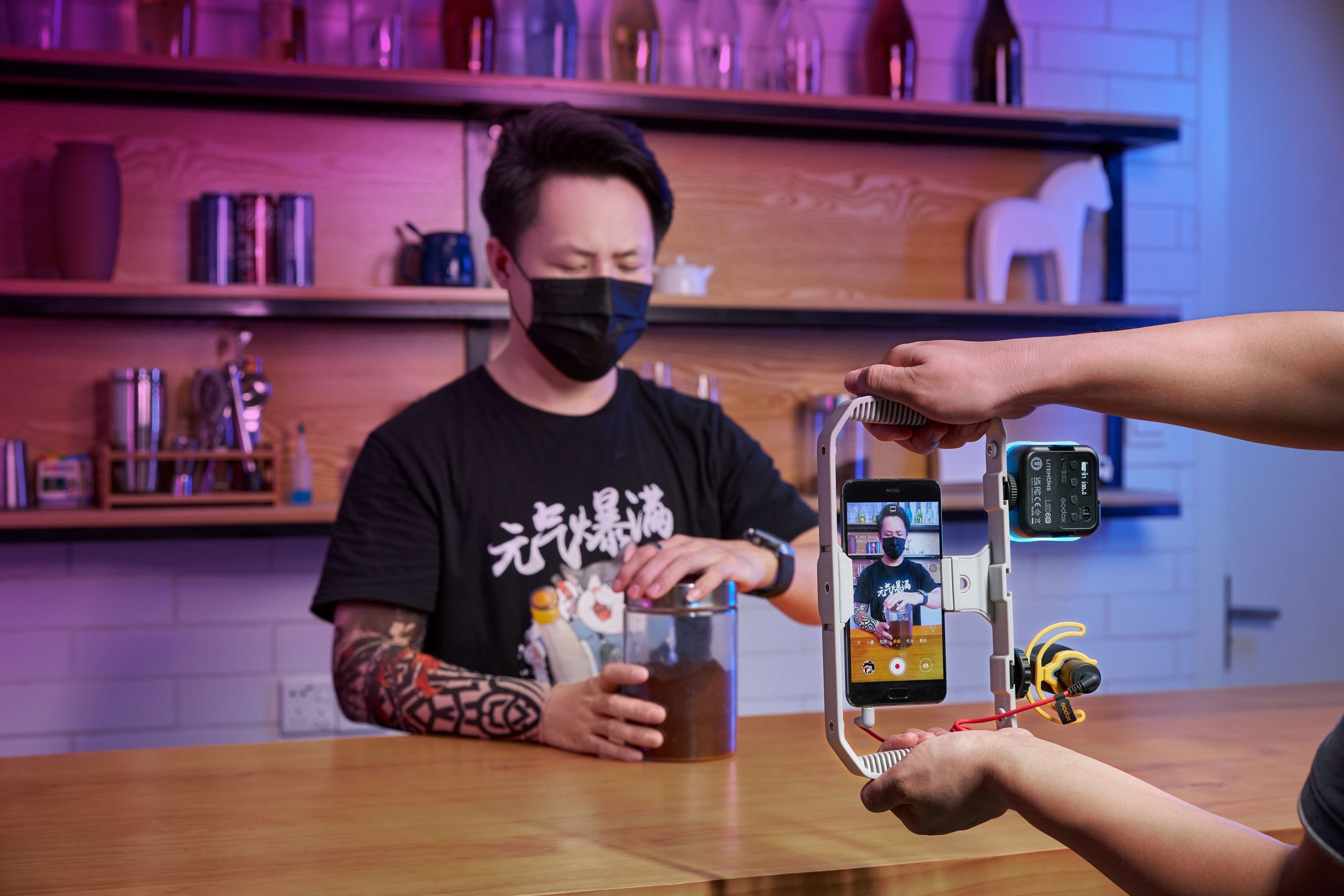 Unlimited Extension of VSS-R01
Once your demanding grows with your techniques, the 3 standard shoe mounts and 6 universal 1/4" mounts on the rig give you absolute freedom to add more accessories. Moreover, shooting with single hand or dual hands, on the tabletop or on the go, horizontally or vertically, the choice is yours.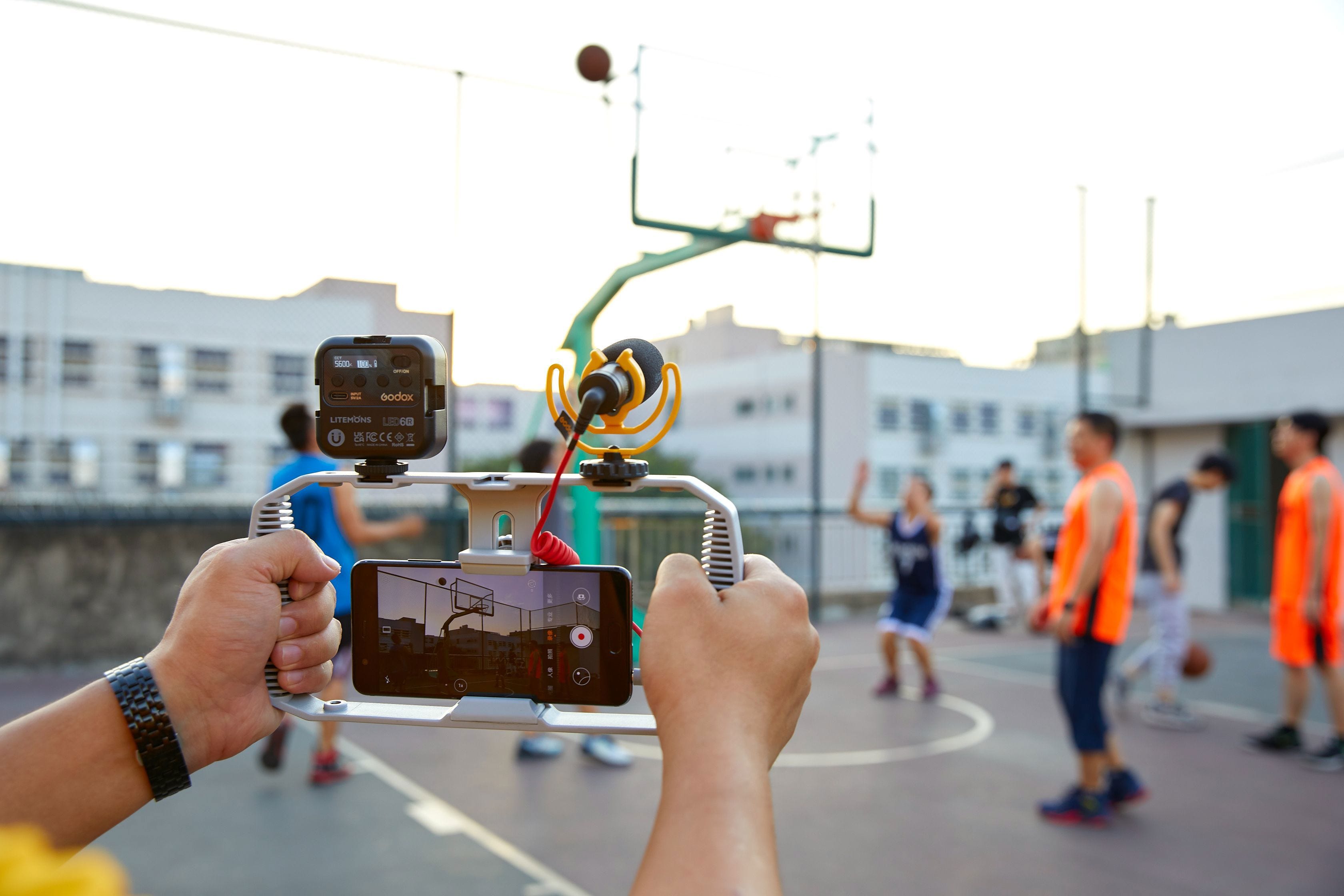 Enhanced Tripod MT01
The tripod was robustly built to securely hold all the accessories and even more. A layer of rubber is attached to the bottom of the tripod to ensure stable shooting in any environment. The tiltable head and extensible leg allow you to easily adjust to any desired shooting angle.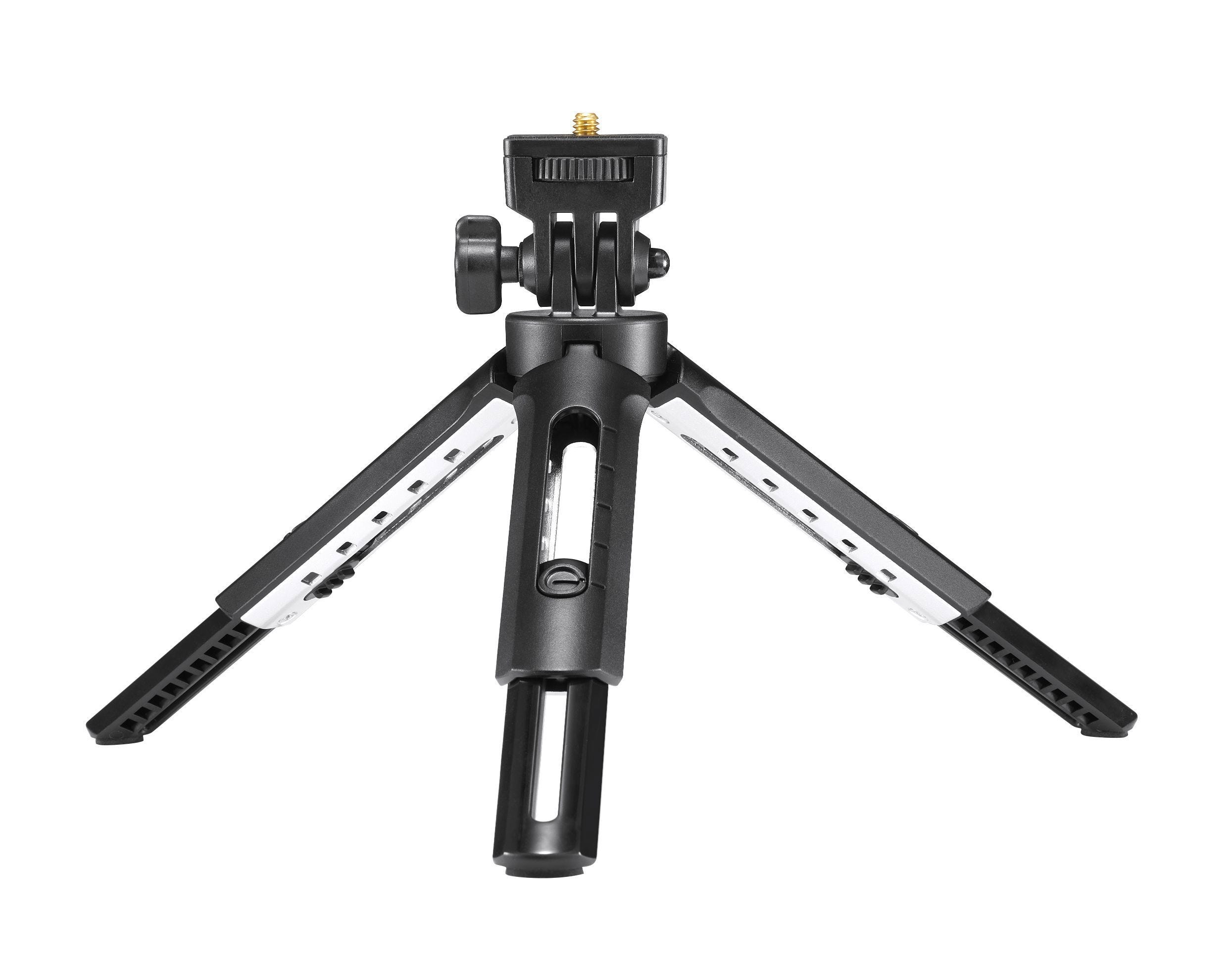 All the Kit You Need
Whether you are looking for a start-up gear to improve shooting skills or a portable studio to catch the best possible footage in everyday life, Vk1 will perfectly meet your needs. Just let your creative juices flow and make your blockbusters with VK1 right now