Dedicated 32-Bit Float Audio Interface Eliminates the Need for a Gain Knob
Content creators, podcasters, streamers, and musicians will find capturing and streaming high-quality audio extraordinarily easy with the Zoom UAC-232, the company's first dedicated, 2-in / 2-out audio interface with 32-bit float recording, professional preamps, and easy mixing controls. The UAC-232 uses dual AD converters and 32-bit float / 192 kHz technology to capture clip-free, low-noise recordings no matter how loud or quiet a performance gets. While this can save takes that would otherwise be lost due to changes in volume, it also means that you can be free from the responsibility of adjusting gain and stay focused on creating your original content.
With its compact design, the UAC-232 can be easily transported and placed anywhere. Set it up vertically, horizontally, or even mount it to a mic stand with the included hook-and-loop straps. The unit is bus-powered via your computer or requires an external USB-C power source (available separately) when operating with a Lightning-enabled iOS device.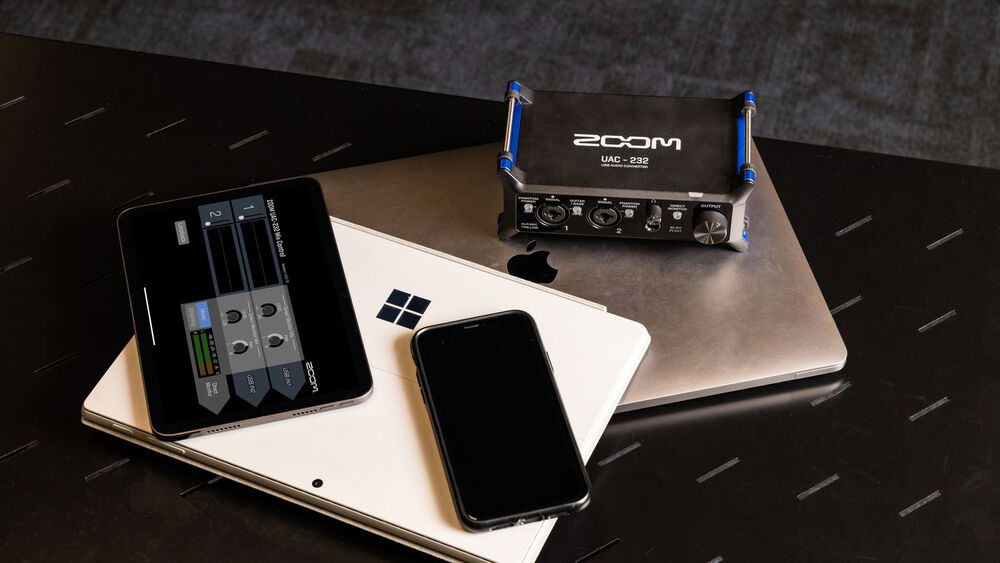 Compatibility
Connect the UAC-232 via USB-C when recording and streaming in 32-bit float on a Windows/Mac computer running software like Cubase, Pro Tools, OBS, and more.
Record and stream in 24-bit with iOS devices using apps such as GarageBand, YouTube, and Instagram.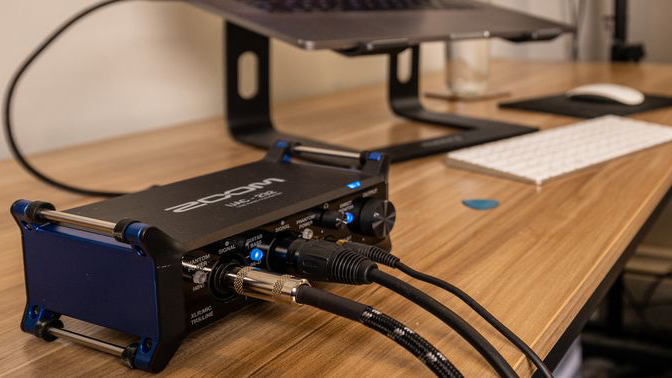 32-Bit Float: No Need to Set Gain
32-bit float is ideal for content creators and journalists who are recording out in the field, or for documentary filmmakers who are capturing unique events with unpredictable volume changes, and which they can only get once.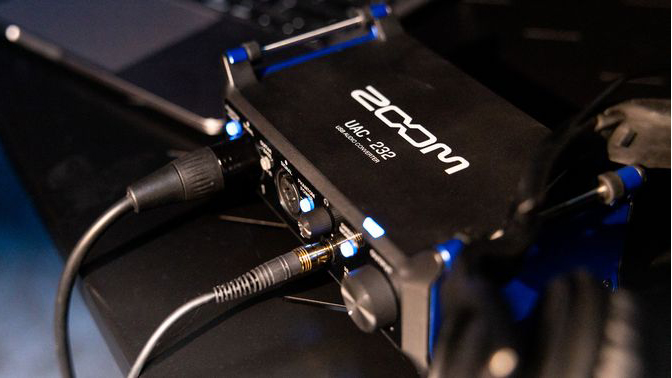 Zoom's Finest Preamps
The UAC-232 is equipped with two, low-noise preamps, equivalent to the preamps found in the company's professional F-Series recorders and known for delivering crisp and clean recordings no matter your mic or instrument.
The two XLR-1/4" combo inputs (with switchable 48V phantom for condenser mics) can accept microphone-, instrument-, and line-level signals.
Activate Hi-Z for recording guitar directly to your computer.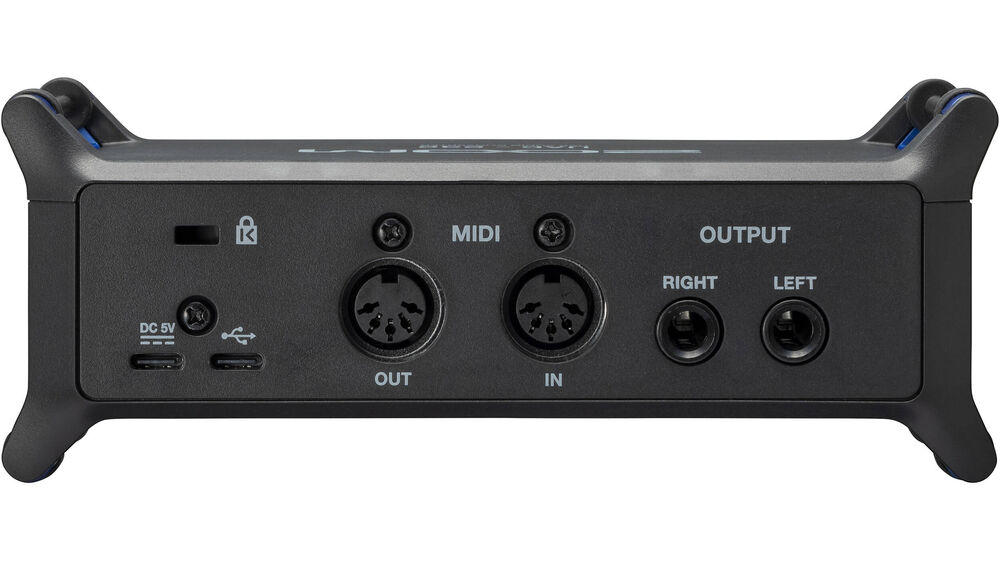 Main Outputs with Volume Knob
Two 1/4" balanced line outputs on the back and a volume control knob on the front panel enable you to listen to your audio on studio monitors.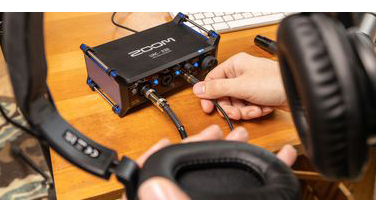 Powerful Headphone Output
Monitor loud and clear with the 100mW headphone output and volume knob on the front panel.
The headphone amp delivers enough power to drive the most demanding headphones—with no distortion.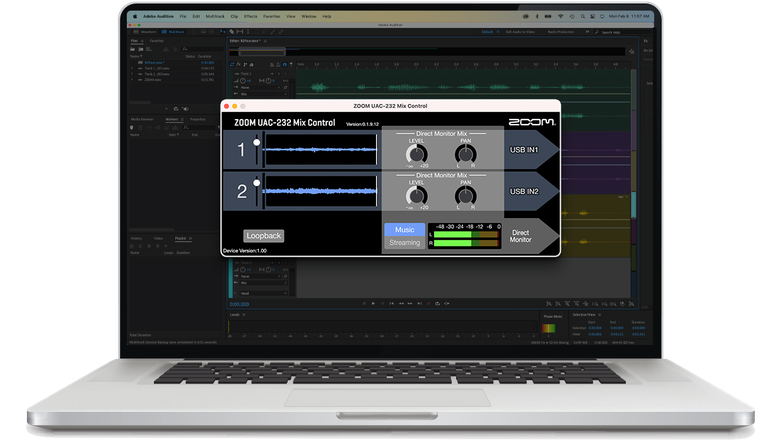 Mix Control Software with Music Mode and Streaming Mode
After plugging the UAC-232 to your Windows/Mac computer or iOS device, open up the Mix Control software (free download available separately) to complete your setup.
Select either Music or Streaming mode. Music Mode will route the inputs separately to your DAW for recording. Most DAWs are compatible with 32-bit float recording, including Pro-Tools, Ableton, Cubase, and more.
Switch to Streaming Mode and both inputs will be combined into a single signal to seamlessly route the audio for streaming on twitch, YouTube, or Facebook via software such as OBS.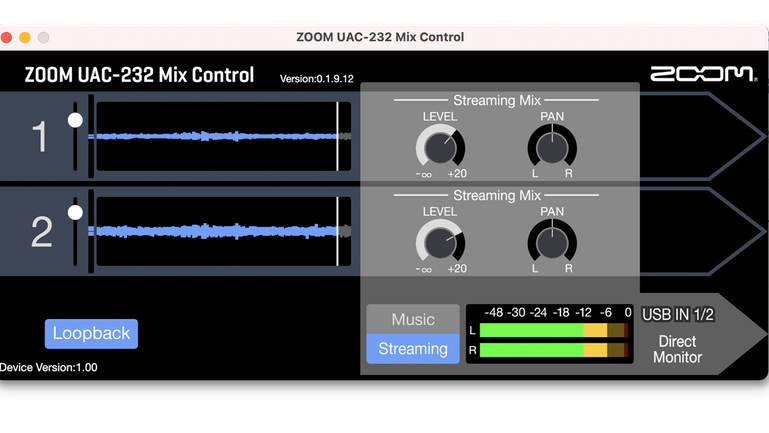 Loopback Function
If you want to add audio from a web browser or music player to your stream or recording, you can activate Loopback to combine the input audio with playback from your computer and route it back to your DAW. Perfect for adding background music to your stream or singing live with an instrumental track.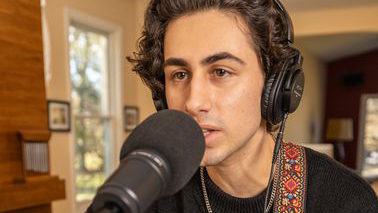 Latency-Free Monitoring
Use the Direct Monitor Switch to send the input signals directly to your headphones, while routing the same signals to your DAW or streaming software.
Mix Control allows you to adjust volume and pan for your direct monitor feed.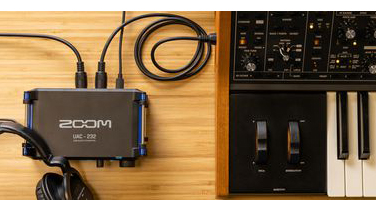 5-Pin MIDI Interface
The 5-pin MIDI in/out enables you to connect to external MIDI gear such as drum machines, synths, and keyboards.
UAC-232 at a Glance
Dual AD circuitry with 32-bit float recording technology
Two high-quality mic preamps equivalent to those of the professional Zoom F6 recorder
Two XLR-1/4" combo inputs (mic/line/Hi-Z), headphone output, L/R TRS outputs
Switchable Hi-Z circuitry for bass and guitar
Up to 192 kHz sample rate
Switchable 48V phantom power
Compatible with Windows, Mac, and Lightning-enabled iOS devices (Android not supported)
Mix Control Software mixer for Windows, Mac, and iOS devices
Music and Streaming routing modes available via the Mix Control software to optimize I/O
Loopback function via the Mix Control software
5-pin MIDI I/O for external MIDI equipment
High-power headphone outputs (100mW)
Bus-powered operation with computer
Requires external USB-C power when working with a Lightning-enabled iOS device